Ordering a Repeat Prescription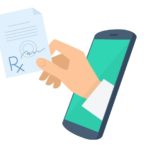 Order your repeat prescription online at a time that suits you.
Your details and information are protected by the highest standards of online security, so all you need to worry about is what to do with the spare time you've earned.
Problems ordering your prescription online?
Use the SystmOnline Support Centre before you call us.
Repeat prescriptions
This service is available for items that have previously been agreed with the doctor to be repeatable. Such items appear on the counterfoil attached to your prescription. The doctor will authorise a supply for a number of repeats until your next review is due. Generally, routine reviews for asthma, diabetes, epilepsy and family planning are with the practice nurse.
Patients should anticipate the need for repeat prescriptions in advance and re-order allowing the appropriate time for the prescription to be processed.
We require two working days to produce the prescription.
Whilst the practice will always try to handle exceptional requests, it must be appreciated that any abuse of the system causes delays for those patients who have submitted requests in the correct way.
Other ways to order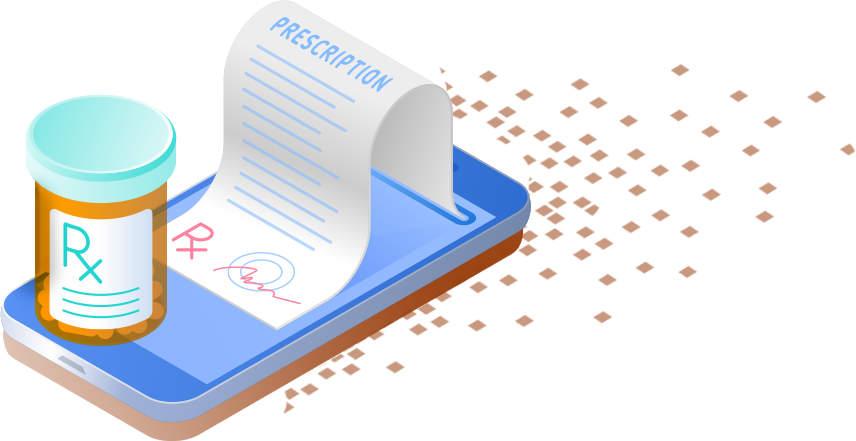 On the right hand side of the prescription is a record of the items that may be re-ordered.  Please tick the item(s) you require.  If you mislay your request form a copy can be obtained from reception. 
You may order repeat prescriptions as follows :-

1. Bring or post your request to the medical centre, please enclose a stamped addressed envelope if you want us to return your completed prescription by post.
2. Request a repeat prescription online via the link at the top of this page. New users are required to complete a simple registration: Online Services .
you may make an arrangement with a local chemist who will order, collect and dispense your prescription for you.  You will need to allow extra time for the pharmacy to process your prescription 
Medication reviews
Patients on repeat medication will be asked to see a doctor, nurse practitioner or practice nurse at least once a year to review these regular medications and notification should appear on your repeat slip. Please ensure that you book an appropriate appointment to avoid unnecessary delays to future prescriptions.
If you have taken a decision to stop taking a medication, let your GP know as they may wish to discuss this choice with you. Please do not keep ordering medication you are not taking.
Only order the prescriptions that you need
please let your GP or pharmacist know if you've stop taking any of your medicines
check what medicines you still have at home before re-ordering
discuss your medication with your GP or pharmacist on a regular basis
think carefully before ticking all the boxes on your repeat prescription form and only tick those you really need
if you do not need the medicine please do not order it! If you need the medicine in the future you can still request it
 if you need to go into hospital, please remember to take all your medicines with you in a clearly marked bag
following a hospital admission it is not uncommon for your medications to be changed, they may be stopped, new ones added, or doses changed. Ensure that you have a record of the changes and tell your pharmacist. When you have a new prescription following any changes, take extra care to ensure these changes have been reflected in the medicines you are given
Please also remember that your medicines are prescribed only for you; it is not safe to share them with anyone else.
Prescriptions, Charges and Exemptions
Extensive exemption and remission arrangements protect those likely to have difficulty in paying charges (NHS prescription and dental charges, optical and hospital travel costs). 
The NHS prescription charge is a flat-rate amount which successive governments have thought it reasonable to charge for those who can afford to pay for their medicines.  Prescription prepayment certificates (PPCs) offer real savings for people who need extensive medication.
NHS charges
From 1 April 2020, the charges are:
current prescription charge; £9.15
three-month PPC – £29.65; this will save you money if you need more than three prescribed items in three months 
12-month PPC – £105.90; this will save you money if you need more than 11 prescribed items in a year
A 12 month PPC can be purchased by 10 monthly direct debit payments allowing you to obtain all the prescriptions you need for approximately £2 a week. 
Find out more about the prescription prepayment certificate.
If you need to access the services below, the medicines you are prescribed are free:
There is further information about prescription exemptions and fees on the NHS website.
Electronic Prescription Service
A new way to get your medicines and appliances
The Electronic Prescription Service (EPS) is an NHS service. It gives you the chance to change how your GP sends your prescription to the place you choose to get your medicines or appliances from.
What does this mean for you?
If you collect your repeat prescriptions from your GP you will not have to visit your GP practice to pick up your paper prescription. Instead, your GP will send it electronically to the place you choose, saving you time
You will have more choice about where to get your medicines from because they can be collected from a pharmacy near to where you live, work or shop
You may not have to wait as long at the pharmacy as there will be time for your repeat prescriptions to be ready before you arrive
Is this service right for you?
Yes, if you have a stable condition and you:
do not want to go to your GP practice every time to collect your repeat prescription
collect your medicines from the same place most of the time or use a prescription collection service now
It may not be if you:
do not get prescriptions very often
pick up your medicines from different places
How can you use EPS?
You need to choose a place for your GP practice to electronically send your prescription to. This is called nomination. You can choose:
a pharmacy, a dispensing appliance contractor (if you use one)
your dispensing GP practice (if you are eligible).
Ask any pharmacy or dispensing appliance contractor that offers EPS or your GP practice to add your nomination for you. You don't need a computer to do this.
Can I change my nomination or cancel it and get a paper prescription?
Yes you can. If you do not want your prescription to be sent electronically tell your GP. If you want to change or cancel your nomination speak to any pharmacist or dispensing appliance contractor that offers EPS, or your GP practice. Tell them before your next prescription is due or your prescription may be sent to the wrong place.
Is EPS reliable, secure and confidential?
Yes. Your electronic prescription will be seen by the same people in GP practices, pharmacies and NHS prescription payment and fraud agencies that see your paper prescription now. Sometimes dispensers may see that you have nominated another dispenser. For example, if you forget who you have nominated and ask them to check or, if you have nominated more than one dispenser. Dispensers will also see all the items on your reorder slip if you are on repeat prescriptions.
For more information please visit the NHS website HERE